Various first round sketches done by the Art Director, Josh Davis.
Our objectives were to create a customizable for clients and partners that were visiting Infor HQ. Evolve UI to be consistent with Infor's branding. We also needed the ability to update content easily from a controller in Infor HQ.
Approach: Consisting of various widgets that are interchangeable within the coded structure. Widgets consist of a customizable customer welcome screen, floor plans of, social feed & news widgets–transportation and MTA widget along with various customer, product and industry highlights within the company. This was to be used to wow product teams and potential clients and partners.
Launched: Late 2016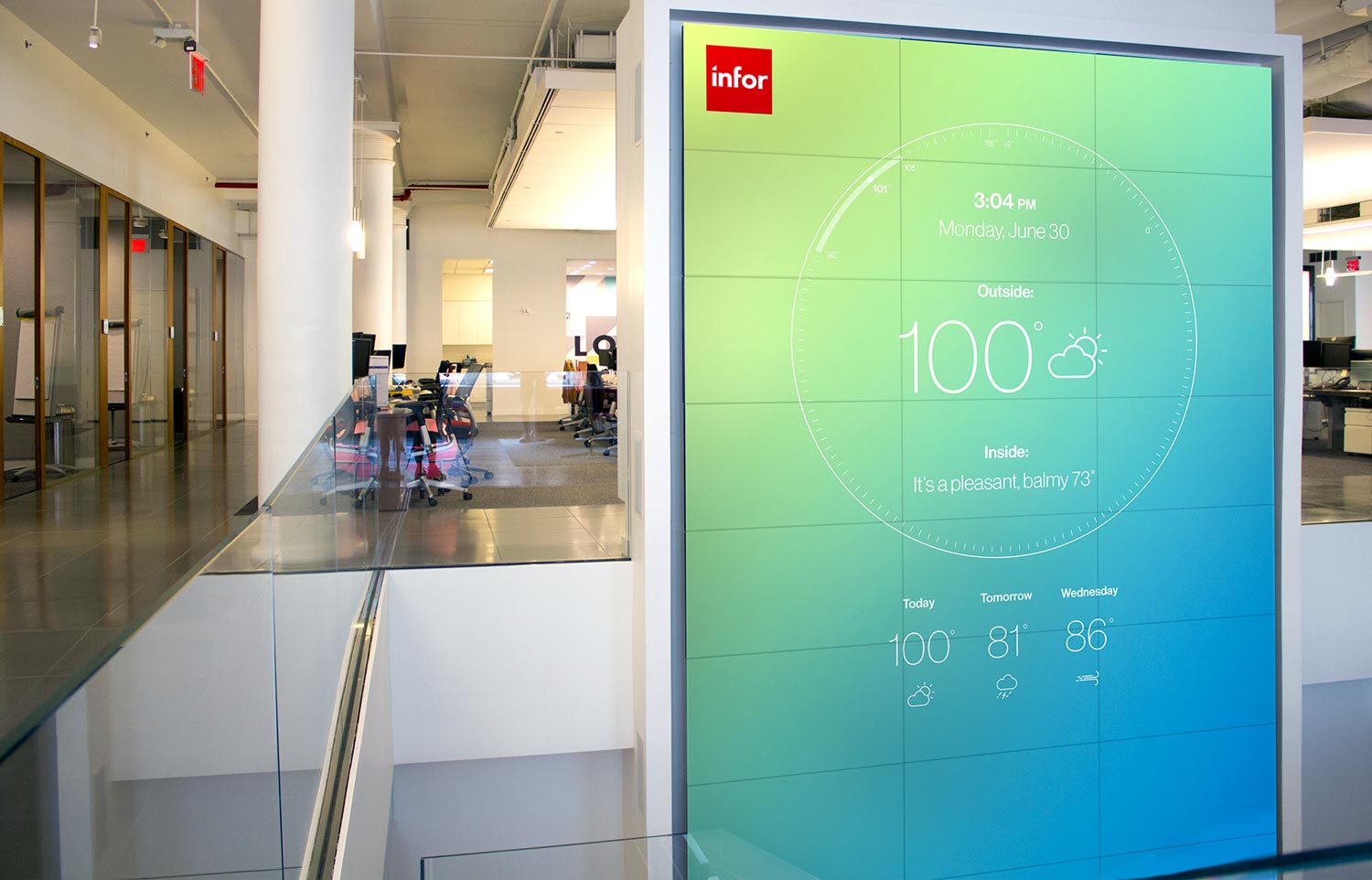 Credits:
Agency: Hook & Loop
My role: Design
Creative Direction: Erik H., Nunzio E., Chuck W.
Design: Vika L., Danielle F., Kia D.
Development: Ben F., Artem G., Adam P., David B., Dave H.