Inspiration
Various inspiration pulls for fidelity purposes. Clean, clear & beautiful designs to ideally represent the data we receive weekly around team progress and team health.
Objectives:
The Teams objectives were to use this tool to be transparent within the organization by exposing our work. Demonstrate a commitment to team health! And demonstrate accountability through goal setting and externalizing it to our C-Suite, customers and partners. Evolve UI to be consistent with Infor's branding.
Approach: Consisting of various widgets that are interchangeable within the coded structure. Widgets consist of a "mixed bag" home screen, while also showcasing representation of various product teams, the beginning formation of a widget catalog & data automation.
Launched: Early 2018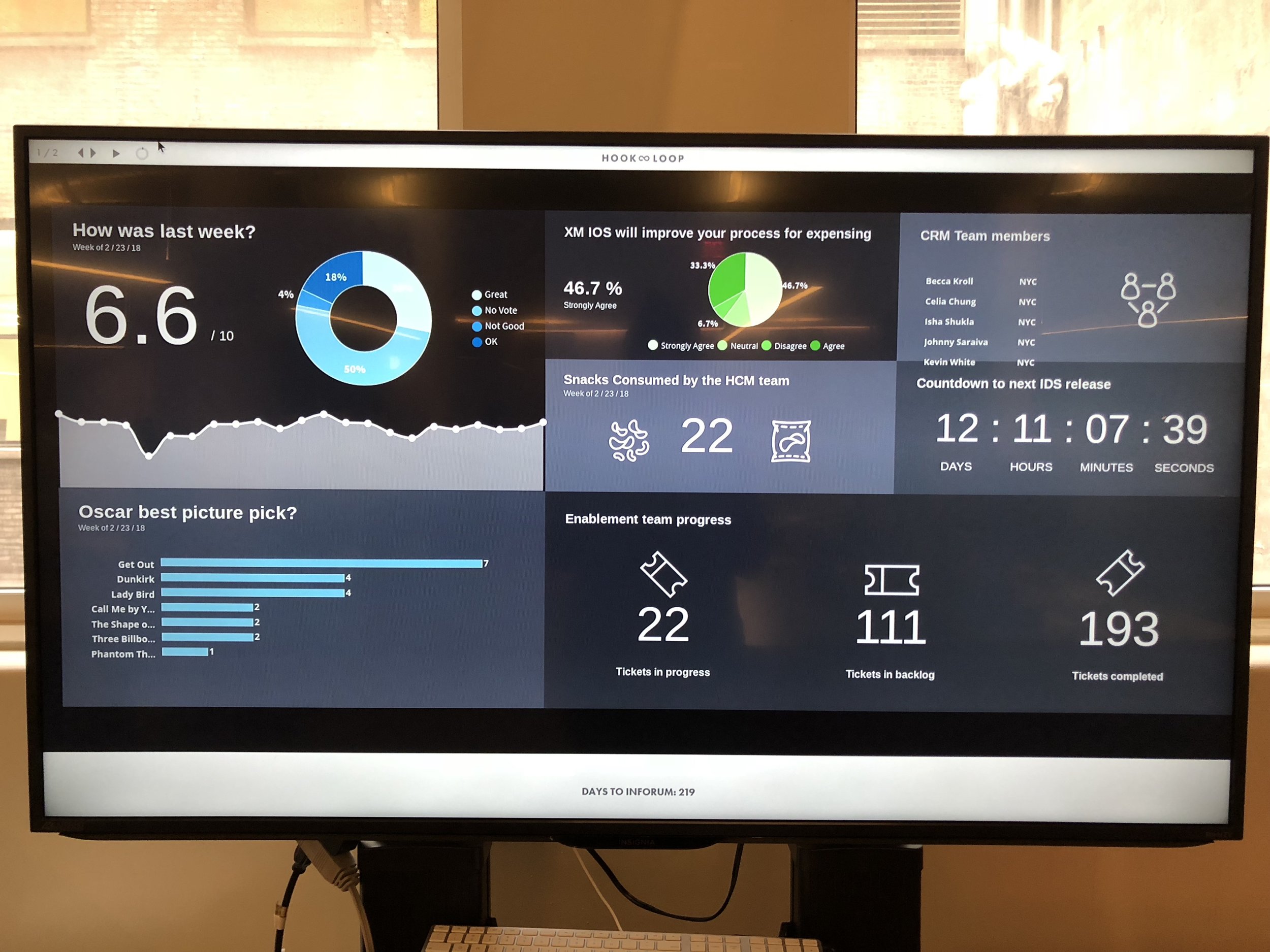 Credits
Agency: Hook & Loop
My role: Design & UX
Creative Direction: Nunzio E., Chuck W.
Design Team: Thea K, Rick S., Danielle F.
Development: Rick S.